Home > Help Center >
FAQ:
1.How to place an order on beadsnice.com?
2.Will I be charged import taxes or duties?
3.How to measure the ring size?
4.Why purchase it from beadsnice.com
5.What is Gold Filled?
1.How to place an order on beadsnice.com ?
*:
&nbsp Please go to www.beadsnice.com and enroll in if you have not yet had an Account. It is very easy to do that. Just open the web below(
http://www.beadsnice.com/bn/frontend/register
) , and finish the simple register procedure.
*:
&nbsp After you finish the enrollment, log in (
http://www.beadsnice.com/bn/frontend/login_page
) please and you can pick up the products you like to your shopping cart, and tell us your shipping address.we will tell you the total cost after receiving your order.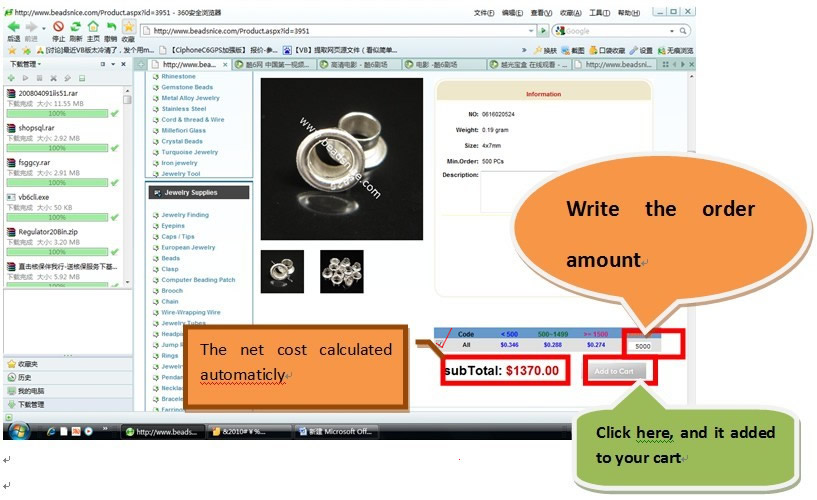 2.Will I be charged import taxes or duties?
When you order, we don't add taxes, VAT, or other hidden charges., you pay what you see on the invoice, such as goods subtotal ,shipping cost. Nothing about taxes or other hidden charges is added.
However, In many countries you have to pay taxes on imported goods. Sometimes goods under a certain value, or in certain categories, do not incur taxes. Different countries usually have different rules about the taxes.
Usually, the rules in a country are often applied differently in different places(some other countries or areaes, and sometimes rather randomly.
We are a Chinese jewelry wholesaler and retailer, and your order will be shipped from China. Thus, anything you buy from us is going to be imported as far as your country's customs are concerned.
HOWEVER, usually it is not available for us to know the rules, regulations, customs, loopholes, schemes, systems, paperwork, codes, laws, traditions, practices, or rulings of any country.
THEREFORE, WE CAN'T AND WON'T OFFER ADVICE ABOUT TAXES IN YOUR COUNTRY.
You have to be aware of the possiblities to pay additional taxes, and what you have paid to us don't involve any of taxes or other hidden charges. It is your responsibility to find out that information before you place a order.
If you have to pay import taxes and/or additional duties and sales taxes (e.g. VAT in the UK), then you would have to pay that to the courier upon receipt of the parcel(s) from China. HOWEVER, we can't calculate this for you and you can't pre-pay it. If you are drop-shipping or sending a gift item to someone else, please make sure that they are aware of the possibility of having to pay taxes when receiving the parcel(s).
If you order items from us and feel that you've been unexpectedly 'stung' with taxes at your end, please don't blame us. However, you can tell us what the charges are, and we will try to find out if there is any way we can do to reduce them. We will help to save your budget when you order, but please be kindly informed that is only our service, not our responsibility.
3.How to measure ring size?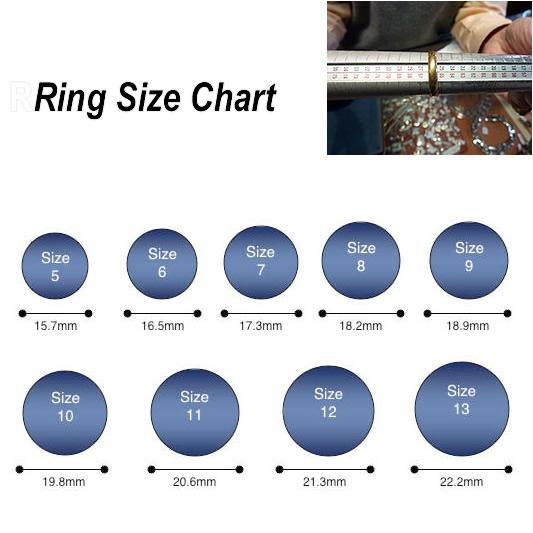 4.Why purchase it from beadsnice.com?
We are the factory,the wholesaler.we provide you many of the Best designs from around the world for you at the best prices!

If you find it for less, please let us know,

If we know it is the same vendor and product we will offer you the same price .

We will be adding new items daily...

Stay tuned!
What is gold filled? Gold filled or gold overlay is a process of pressure bonding a thin layer of gold to a base metal core (usually brass). Gold filled (unlike gold plating) has an actual layer of gold, giving it more value and making it tarnish-resistant.